"REV60" AVAILABLE Spring 2024!!
Next Live Concert 11-17-23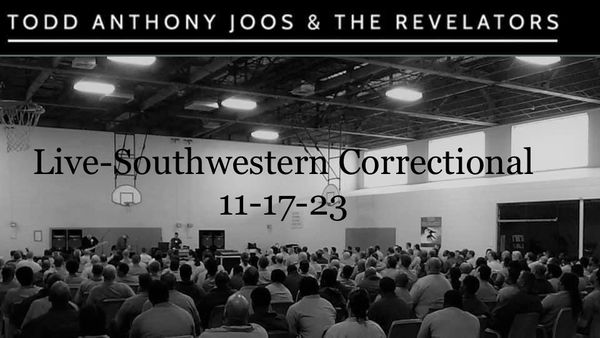 FOR IMMEDIATE RELEASE: The NEW Box Set Music Release is available NOW! Two ways to get yours today. The full project is available as a two CD purchase via this sites "STORE" page for $15 with FREE Shipping!
Or you can get it as a digital download on our "MUSIC" page. Please Note that the download process will be a purchase of the first 20 song project, "HOLDING GROUND" for $5 and the second 20 song project, "POLITICS AIN'T RELIGION with Bonus "The RONA SESSIONS" for $5
So get the two 20 song CD's shipped for $15 or get the download only $10. Either way YOU'RE GONNA LOVE IT!!   
For Immediate Release: Spring/Summer 2021. Stream NOW the first full length documentary movie about The band and their Prison concert Ministry. Make some Popcorn and CRANK it up!! Todd Anthony Joos and The Revelators - "WAITING...NOT SLEEPING"
TODD AND THE BAND HAVE WRAPPED UP PRODUCTION ON THEIR NEW AND 10th ALBUM,  "HOLDING GROUND". CD'S ARE AVAILABLE NOW! You can purchase HOLDING GROUND as a single CD containing 20 New songs or as part of a 2 CD Box set that also includes the 2020 10 song release, "POLITICS AIN'T RELIGION" and the 2021 10 song collection, The "RONA SESSIONS". These releases as well as the Box Set collection are available for purchase here on the site and all other retailers where music is sold. The music is also available on ALL major streaming platforms. Thanks so much for listening ❤️